Forex SMS Trading Signals – YouTradeFX
For maximum success through busy schedule, YoutradeFx presents Forex SMS Trading Signals for its clients to  trade Forex with ease, a trader may get their signals right away! With professional analyst forecast breakouts, patterns and trend reversals. Once he discovers a good trade to make a signal and send directly to mobile.
Free SMS Trading Signals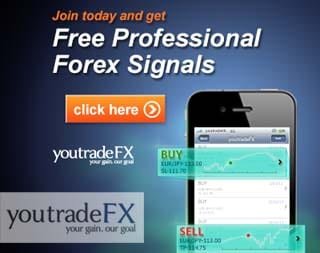 Signals Offer: Get Trading signals through SMS
Ending Date: All year of 2016
Joining Link: SMS Forex Signals
Signals is Applicable: Both new & existing clients.
How to Apply: Required  minimum $5000 to get trading signals.
Terms & Conditions – SMS Signals
Forex SMS Trading Signals also offers critical alerts directly to your mobile phone
Another of the most popular options for keeping track of the Forex market today.
Offer all sorts of tools and resources so that you can master Forex signals and learn how they affect your online trading every day.